Jeep Door Bushings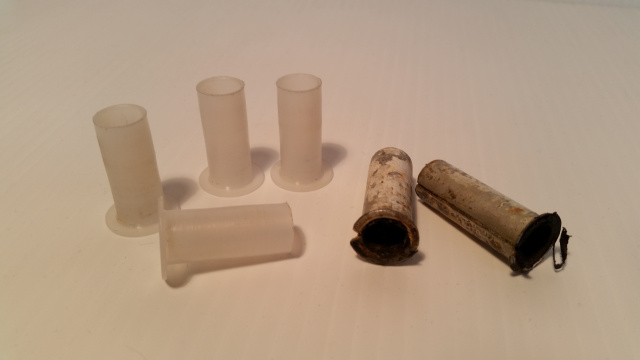 Super Tuff Bushings for 2 and 4 door 2007 - 2015 Jeep Wrangler JK with removable doors.
The factory coated metal ones are all wearing out in about 20 minutes and are $14.00 -$18.00 EACH.
Super Tuff Bushing kits are made in the USA with all American made materials. The bushings used in these kits are made from a Super Tuff material that will out wear nylon, urethanes, delrin, floroplastics and most exotic metals. . They are abrasion resistant, low friction and are self lubricating. Makes door removal and installation super easy. Easy to install in minutes. Kits for 2 door or 4 door Wrangler JK . Free Fast Same Day Shipping. USA only.
improvement will make it easier to remove and replace the doors and they will last with no squeeks or binding.
Easy to install in a few minutes